Corinne
Patient Services Coordinator (Financial Specialist)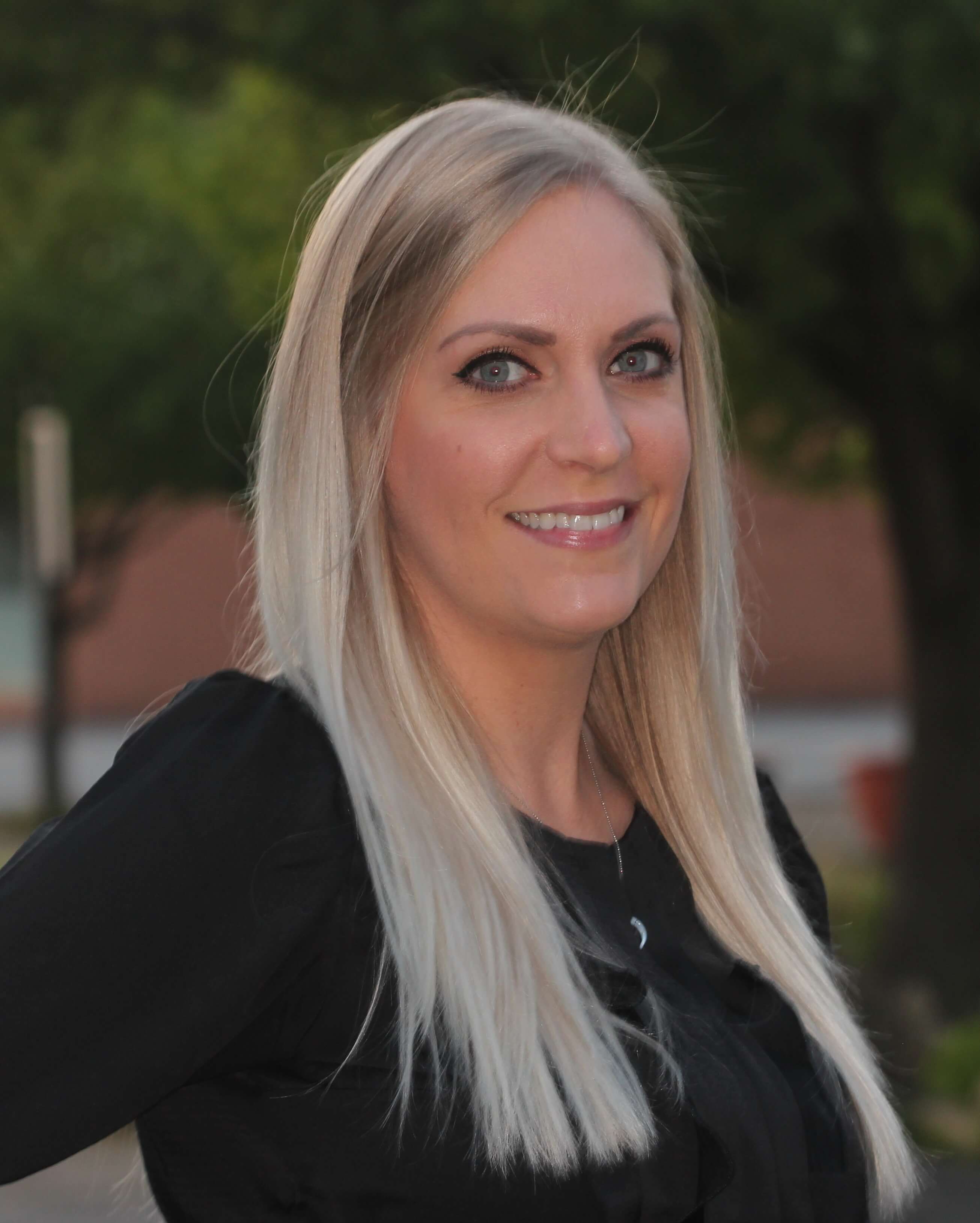 Corinne has been part of Team Gravino since 2019, which makes her our newest member! She has many years of healthcare adminstration expertise. Being at our office, she loves that we provide the resources and encouragment for her to create an exceptional patient experience.
Corinne lives in the southern suburbs of Greater Cleveland with her children Ava & Brody and fur babies Luna & Harper. She loves the outdoors, especially hiking throughout our Cuyahoga Valley National Park and all around Ohio. Read below to find out some other fun facts about Corinne!
Dogs, Cats or other? I love any animal with fur... dogs especially
Nickname as a child? C-Lee (a combo of my first initial and middle name Leigh)
Last book/movie/show you enjoyed? The Conjuring 3 at the drive-in.
Favorite food? Anything Chocolate Worst thing you ever ate? Anything with Sour Cream
Do you have a favorite restaurant? Not one inparticular, I like trying new ones!
One thing that makes you smile? Seeing others happy :)
If you could have any celebrity as a patient who would it be and why? Post Malone, because he looks like he could use the most dental help
Why did you decide to make dentistry your career? I've always recognized dentistry as being such an important part of a person's overall health and wellbeing, so it's rewarding to be a part of that.
Favorite thing about being in dentistry? Seeing patients reach their goals, whether it's straight, white teeth or a cavity free mouth.
If you could turn any activity into an Olympic sport, what would you win a medal in? Speed cleaning before guests arrive!
What is something you will NEVER do again? Go tent camping in a valley when storms are in the forcast.
What is your favorite drink? Coffee or ice water
Who's your go-to band or artist? Anything from the 80's or 90's
Who inspires you to be better? My kids
What is the farthest you've ever been away from home? Nevada
What movie can you watch over and over and never get tired of it? Bridesmaids, Forrest Gump
Do you have any hobbies or things you enjoy doing? I love hiking, refinishing furniture, Cedar Point, road trips and doing home renovations.